I interned at Breakthrough Marketing Group in Boston, Mass. during the Summer of 2019. I designed BMG personal apparel and worked with clients to rebrand their businesses.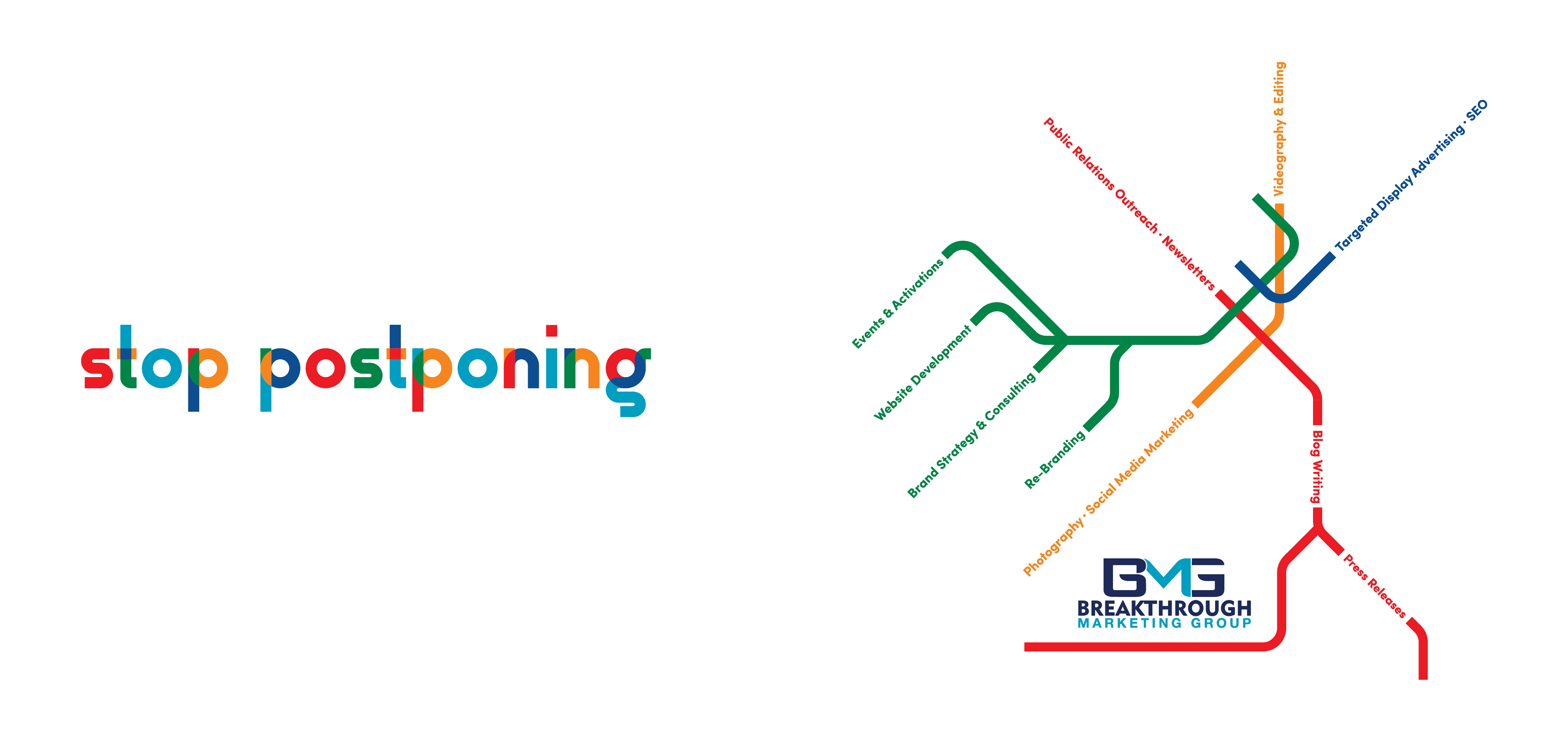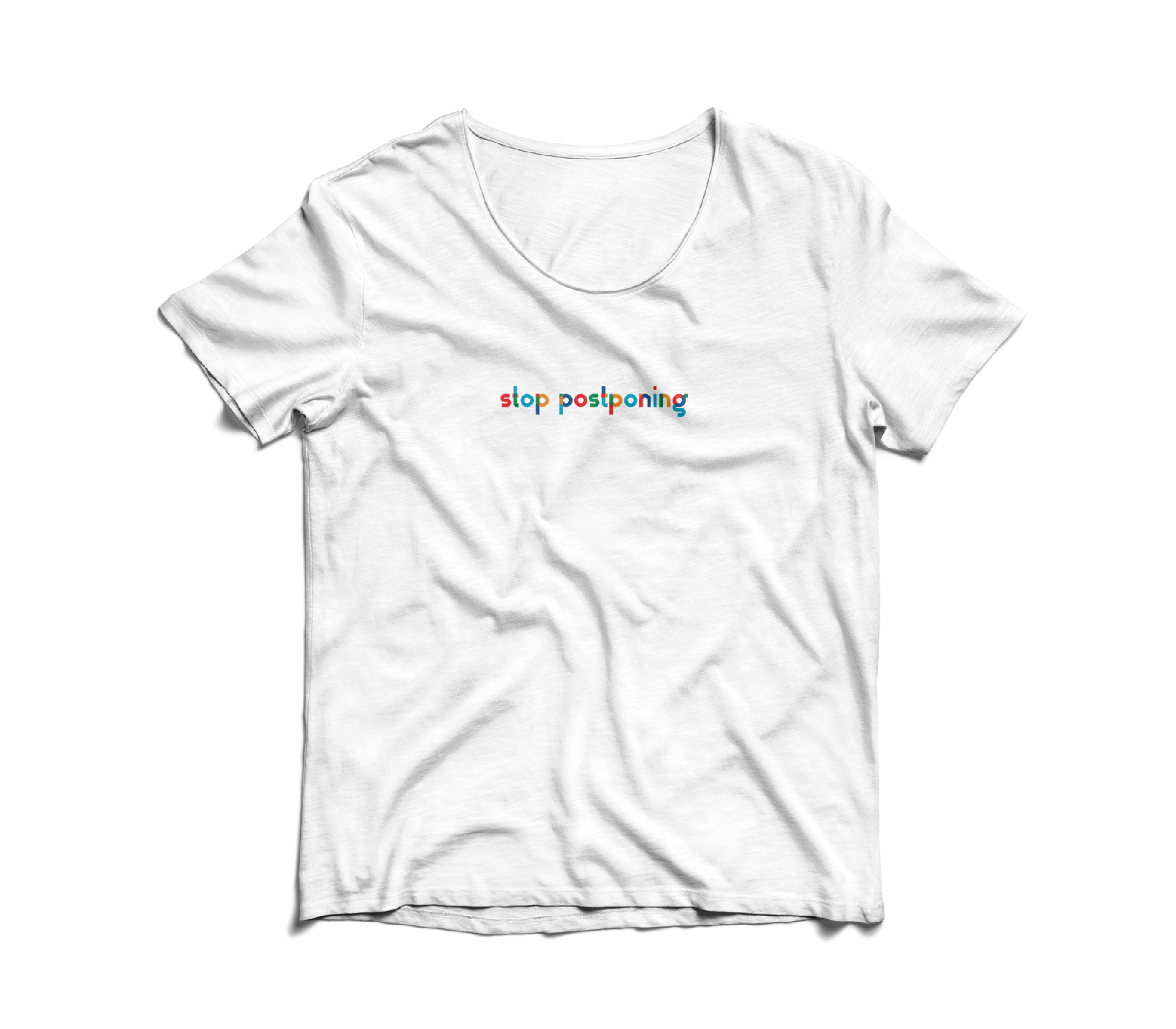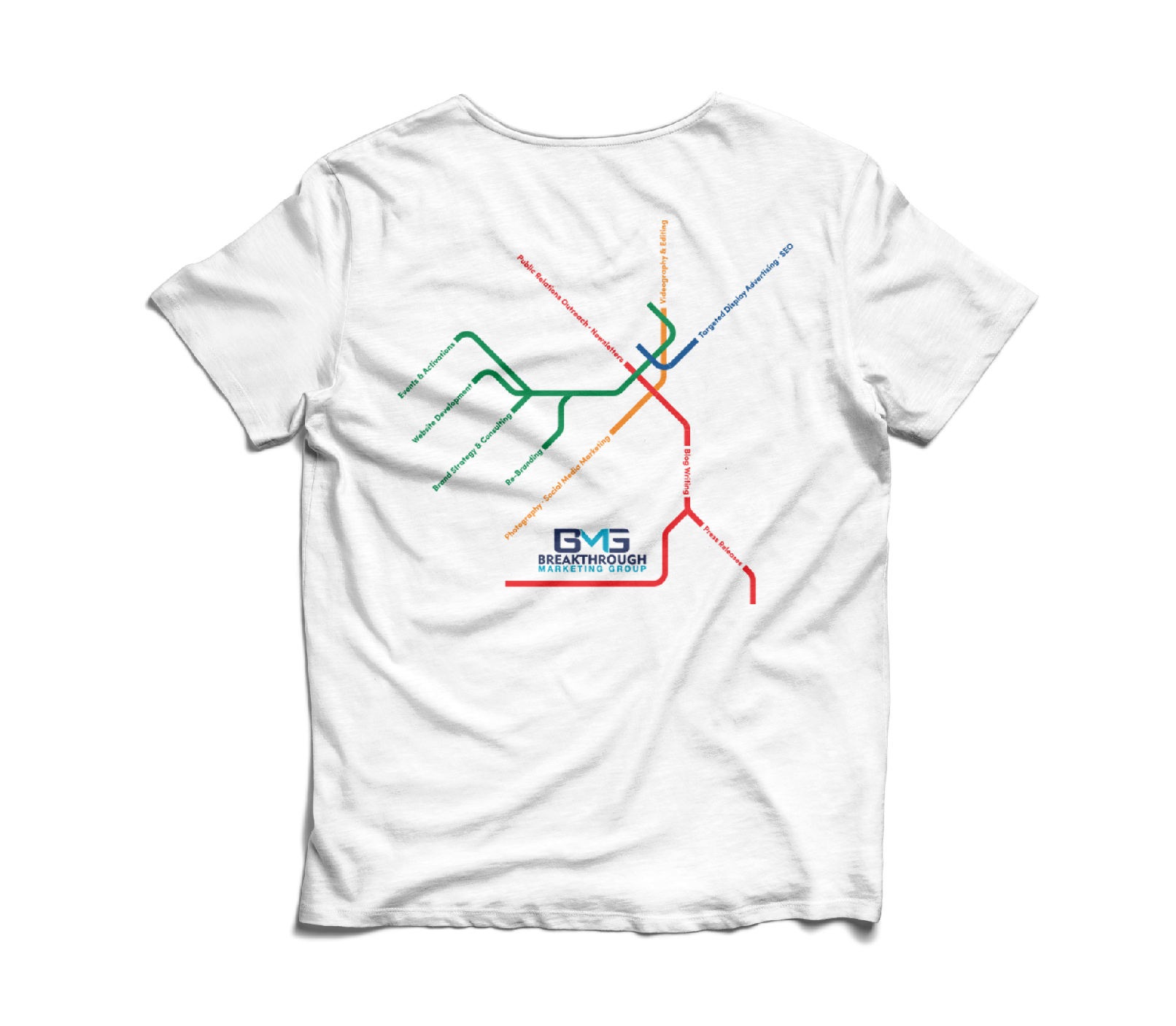 Front design — pictured left — features BMG's tagline "Stop Postponing" in the four primary MBTA map colors (Red, Orange, Green, and Blue) along with BMG's personal Teal. The juxtaposition of the colors represents the intersection of the different T lines underground. 
BMG's tagline "Stop Postponing" implies to start engaging with the people and places around you; to me, the fast pace, movement, and accessibility of the T metaphorically highlight this message.
Back design — pictured right — shows the MBTA map, with each of the four T lines representing different services that BMG offers to their clients.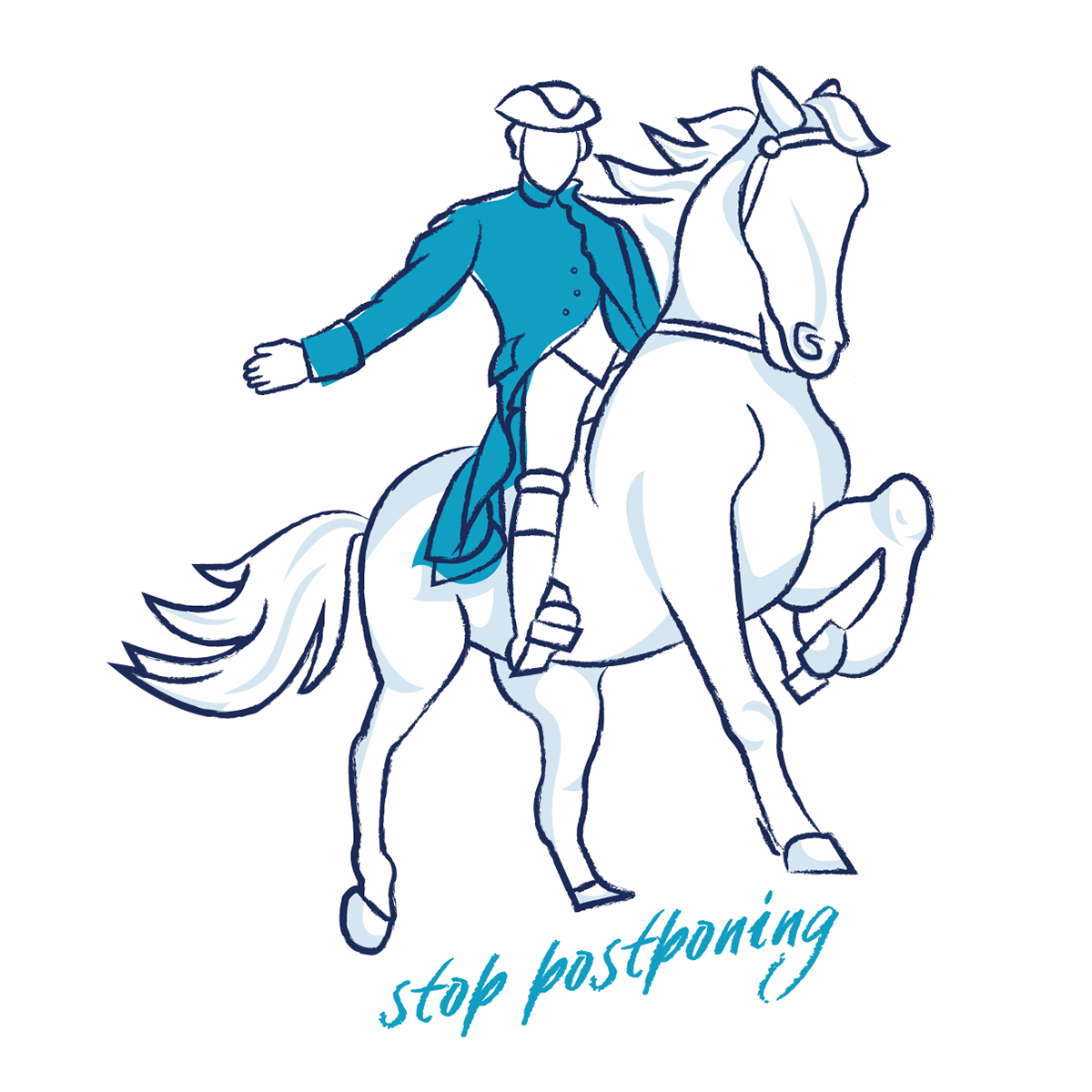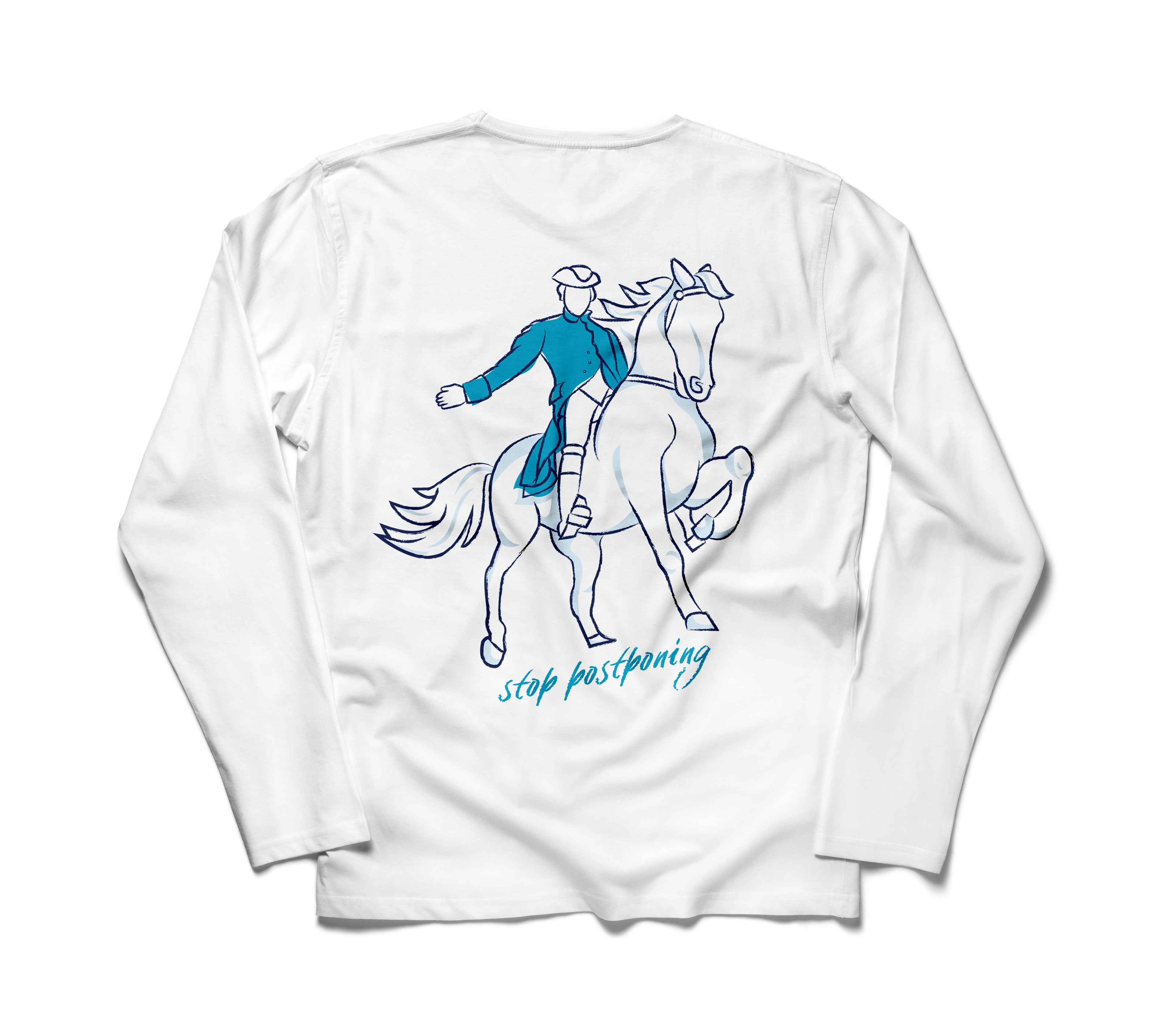 BMG's tagline is "Stop Postponing" — go out, be active, start engaging now. Because the company is located in Boston, created by a Mass native, and has its clientele based around the city, I think that the iconic image of fast-paced Paul Revere fits perfectly with BMG's personal goals.