In Spring 2020, I interned at
Pax Studio
in Thomasville, North Carolina, where I worked with owner Paxton Taylor to design brand identities for local

businesses

and organizations. Below are select projects.
01. Client "Thank You" Cards
I designed gratitude cards to send clients after a completed project.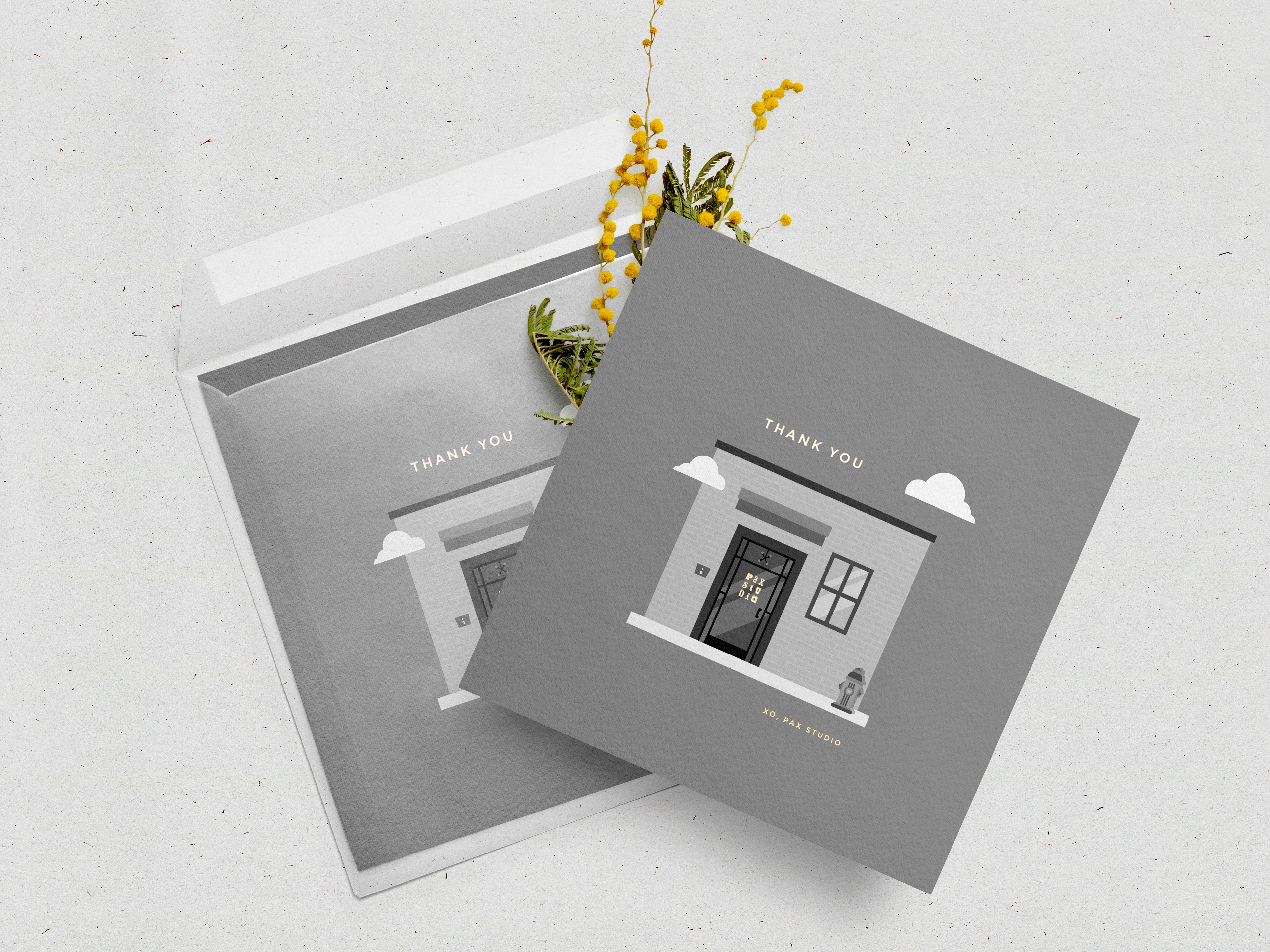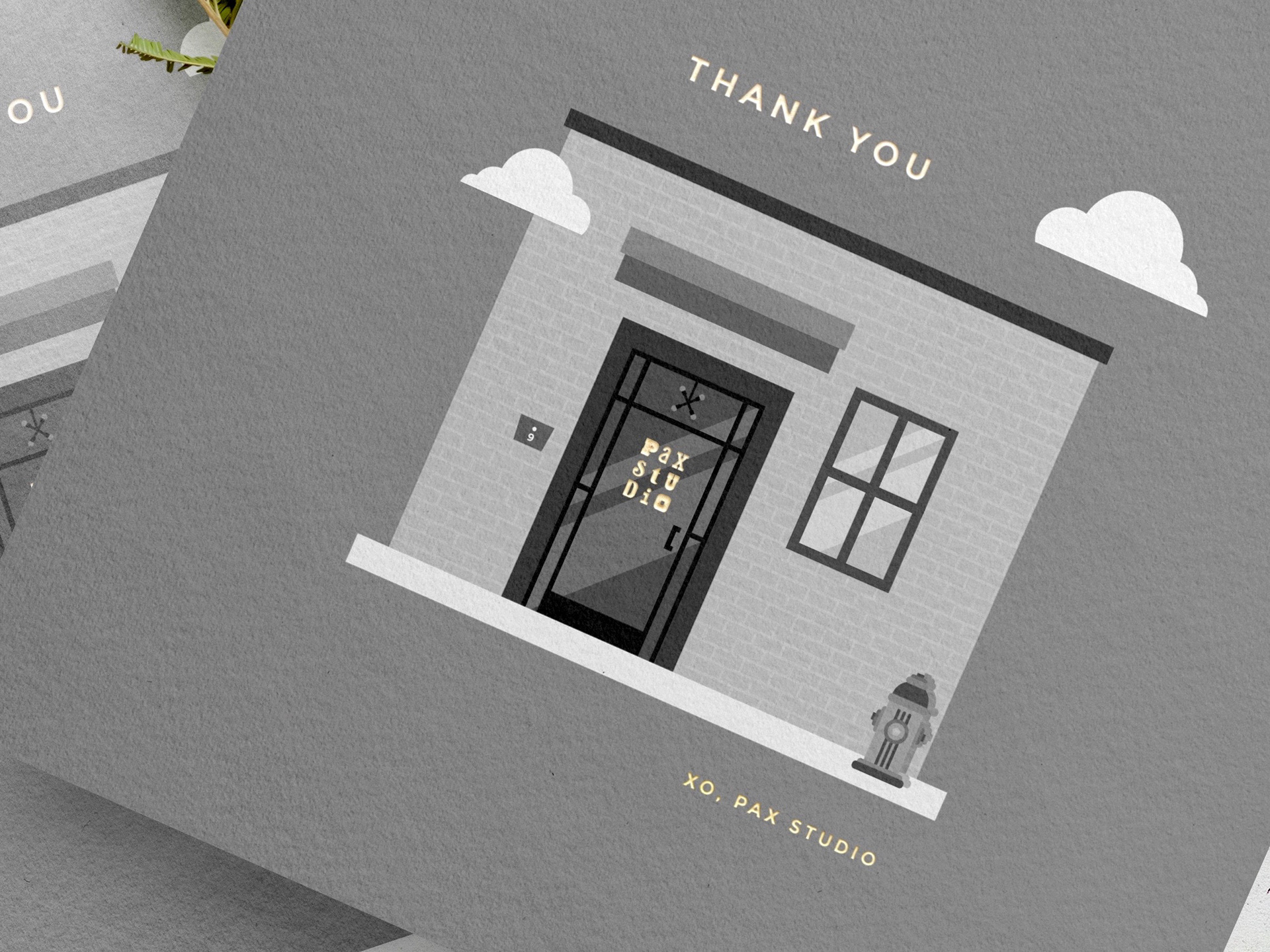 The PACE Group, Inc. (People Achieving Community Enhancement) of Thomasville is a citizen-led organization whose guiding mission is the improvement of Thomasville. PACE is composed of 15 dedicated volunteer board members who live or work in Thomasville. There are no paid staff positions.
PACE is not a committee of the City of Thomasville, but does work closely with the city to coordinate activities and improvements in the downtown. Over the years the organization has developed the Thomasville Farmers Market, PACE Park Amphitheater, Streetscape improvements, Waste Receptacle replacement, NewBridge Courtyard, Murals and mural upgrades, and Cates Alley, among other projects. 
PACE is wanting to establish a DBA with the name: Pace Downtown. With the new name they need to establish a new identity.