Featured below is a book cover re-design for Rick Steves' "The Travel Skills Handbook," a popular tourist guide for exploration abroad.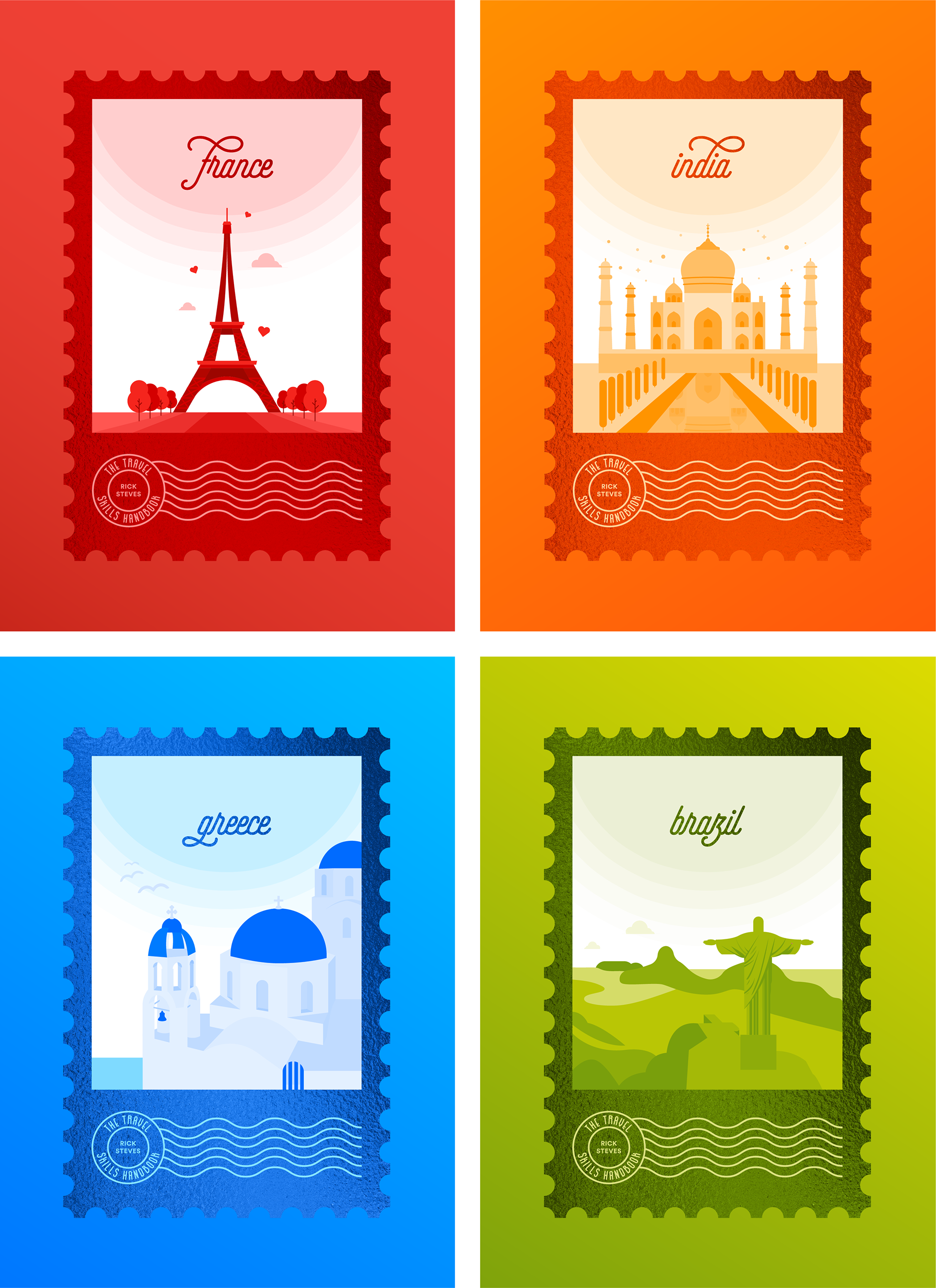 The logo redesign for publisher Avalon Travel incorporates the concepts of where you currently are (the @) and where you are going (the plane), all locked up in the landmark pin holding shape. The plane slightly breaks the pin boundary to give off the ideas of motion and forward trajectory. The end of the @ that leads into the plane represents white smoke trail that comes out during actual flight. 

Cover Concepts

The covers feature monochromatic color palettes that correspond with the respective country's flag, which are further emphasized on the spines. This element is meant to increase distinguishability across the series on a bookshelf. The stamps on the front incorporate foiled and embossed effects to give some dimension and texture to the otherwise flat design.